Over the last few months, Southern Californians have spent more time in their homes than ever before due to the Coronavirus pandemic.
With state-mandated stay at home orders, Californians have been forced to adapt and utilize their homes on a near 24/7 basis. Everything from working to relaxing to educating children has moved to the home.
With the economy in such a volatile state, the question about how real estate sales and rentals will be affected has been on the minds of most landlords and homeowners. While things are still changing on a near daily basis, we've been in this stay-at-home state for a few months now and the data is in.
The rental and sales market in the Inland Empire and High Desert is strong.
The L.A. Exodus is Nothing New
Even before the pandemic, Los Angeles County was seeing a mass exodus with many homeowners and renters moving to San Bernardino and Riverside Counties in search of more affordable housing.
While the main factor has historically been price, we are now seeing a demand for bigger houses with home offices and yard space. Urban living tends to offer endless entertainment and work opportunities with residents spending most of their time outside the home.
But what happens when all of your normal out of the home activities come to a grinding halt, shut down by the government with no return to normalcy in sight?
Suddenly that 2 bedroom 900 sq ft apartment with no yard and limited space in L.A. isn't so appealing. Especially when what you are paying for it in rent can get you something like the house below just an hour outside of L.A.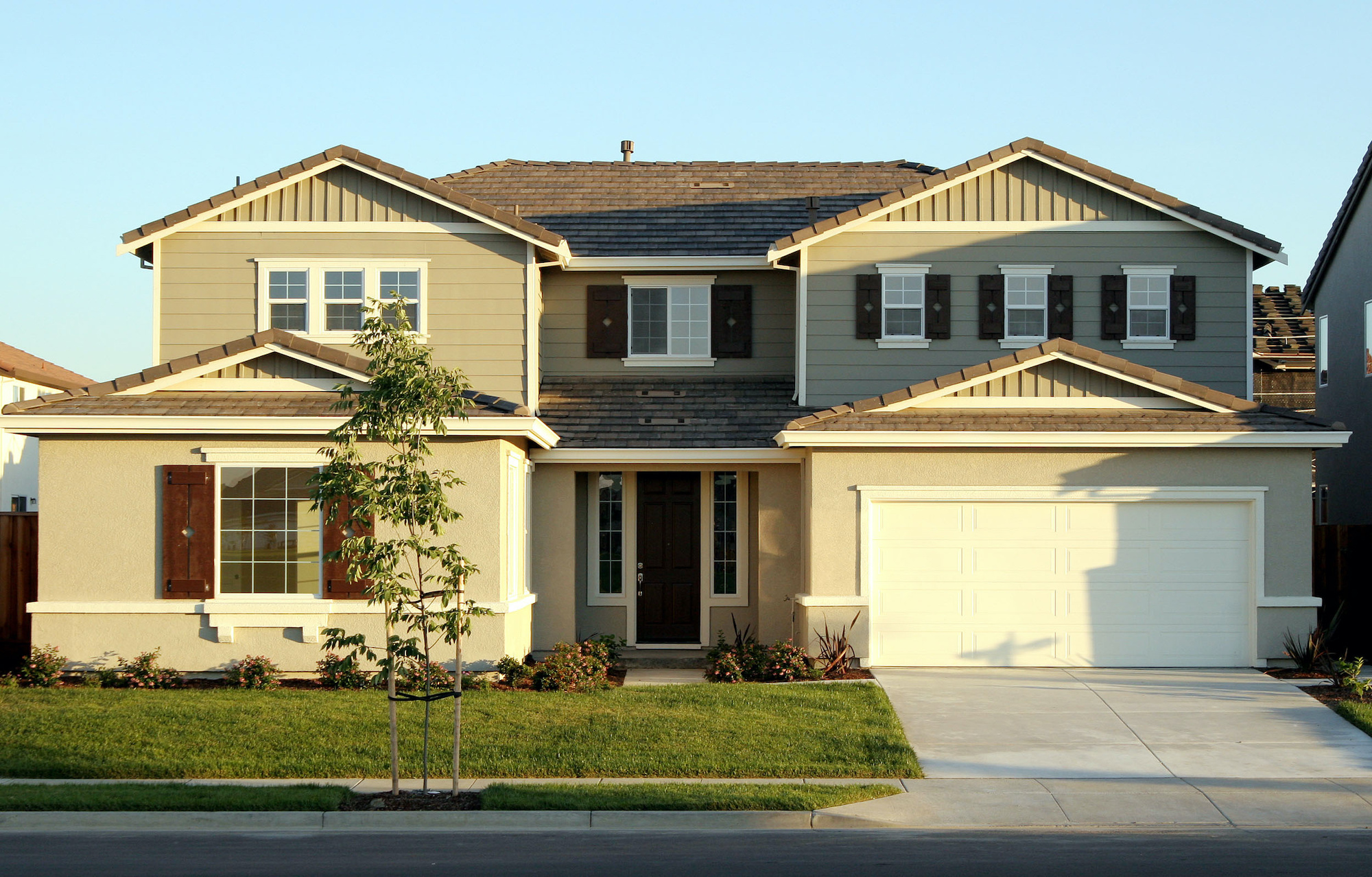 Will Working Remotely Become The Norm?
Renters have also been willing to pay exorbitant rent rates for small living spaces due to the job opportunities in the area and to avoid L.A.'s notorious traffic conditions. They've been willing to share these small spaces with multiple roommates in order to afford it. But according to Zillow Senior Principal Economist Skylar Olsen, two thirds of employees surveyed would prefer to continue working from home after the pandemic ends.
Employers are realizing that employees are often just as productive working from home and that expensive office space may not be necessary in the future. COVID-19 has certainly had immediate impacts on how we live and work, but there aren't a lot of indications that these changes will go away anytime soon if ever at all.
The technology for working remotely has existed for a long time but has not been widely adopted. With the current pandemic forcing remote work on a massive scale, we may see working from home become more of the norm than the exception.
Skylar Olsen also reports that since the pandemic started, Zillow has seen a 10% increase in listings advertising a "home office." The evidence is pretty clear. People are shifting priorities from location to size and space. If spending this amount of time at home is going to be the way of the future, space is king and location is much less important.
Suburban Migration is Accelerating
Unfortunately, rental data is not tracked the same way that sales data is. It's a lot more difficult to find reports on rental trends than it is home sales. With that being said, California is still comprised of almost 50% renters so a lot about rental data can be inferred from sales data.
For the month of June, 2020, pending sales are up 20% over June, 2019 and median sales are up 5.4%. Days on market is also down 10% from 20 days to 18 average.
It's important to note that new listings are still down 20% year over year which points to a supply issue. Demand is growing as more and more renters and buyers are looking to the Inland Empire and High Desert but supply has taken a pretty big drop as many owners are nervous about putting their home on the market, whether for sale or for rent.
This is understandable for the time being with everything as volatile as it is, but eventually life is going to move on and we will likely see a spike in for sale and for rent inventory which will make the market less competitive. For now though, we have a supply problem.
The exodus to the suburbs won't be slowing anytime soon. California is still an incredibly densely populated state and people will always need a place to live. With the option to work from home, perhaps permanently, renters and buyers will likely continue flooding into the suburbs in search of lower prices and more space.
What Mesa's Data Says
While widely reported rental data is hard to come by, I can give you insights to our data on the 850 rentals that we manage in the Inland Empire and High Desert.
We normally have 20-30 available rentals on our website during the Summer months, which is about a 3% vacancy rate. As of the day this article was published, we have 5 available rentals which is a vacancy rate of 0.6%, well below our average and industry average.
During the pandemic, we have rented homes in an average of 10 days or less instead of our normal average of 21 days. Now part of this is due to less people wanting to move during a pandemic, but it's also indicative of a much higher demand for single family homes in the suburbs.
We typically receive an average of 4-5 applications per vacancy over the course of it's 21 days on the market. We are now receiving an average of 9-10 applications per property in the decreased time of 10 days on market.
The quality of tenant has also increased with many of these applications being very well qualified tenants. Many are also moving in from out of state as location becomes less important and people who moved out of California for job opportunities are now able to return and keep their out of state job by working from home.
California is a popular state to live and work from home in as it offers excellent weather year round and has the most favorable time zone for remote work.
Should You Rent Your Home During COVID-19?
I wrote an entire article on this question at the beginning of the pandemic. If you are considering renting your home instead of selling it, this is a great time to do it. With rent rates at an all time high and mortgage rates at an all time low, it's a great time to refinance for a lower payment and then rent your home for a higher profit than ever before.
There is still an increased risk now than in normal times with the eviction moratorium that is still in place. However a solid screening process can ensure you only rent to high quality tenants and like I mentioned earlier, high quality tenants are not hard to come by these days.