Referrals are the ultimate compliment to our service.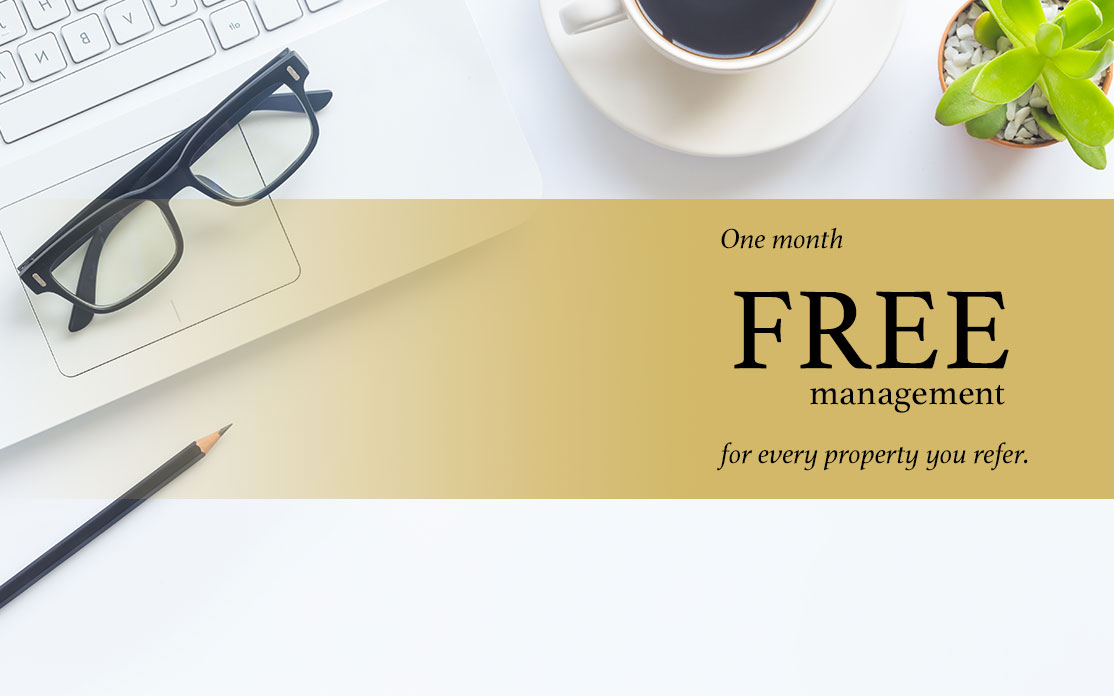 We know that when you refer a friend and fellow investor to us, your reputation is on the line too. We take your referrals seriously and will treat them with the same care that we gave you when you first considered us.
We don't just appreciate your referrals though, we reward them!
When you refer a client, we give you one free month of management per property. That's not a free month of management per client, that's per property! That friend with multiple properties can really pay off.
The more you refer, the more free months of management you receive. In fact, if you refer six properties at the same time, we will give you a free year of management! This can be one client or six.
To sum it up:
Receive one month of free management for every property you refer.
Receive one year of free management if you refer six properties at the same time.
We appreciate your referrals and promise to provide the same consistent, excellent service to any client you send our way..
Don't like forms? Give us a call instead: 909-360-2660