Some neighborhoods are going to be better than others. It's just a natural fact of life. Take The Urban Avenue in Dallas for instance. It's located in the gorgeous Oak Lawn section in Dallas. It's perfect for those looking to enjoy fine dining experiences and an exciting and urbane nightlife. Couples with young children probably won't want to live in this cultural hotspot.
Let's face it. Some regions will be perfect for some people and not so hot for others. It all depends on where they're at in life. So to help renters discover the best neighborhoods perfectly suited to meet their needs, we'll share information about the various types of neighborhoods below.
Urban Downtown Neighborhoods
This section is typically located in the heart of downtown metro areas in major cities throughout the US. More often than not, you'll find plenty of young professionals in this type of neighborhood. They'll live and work in the city, enjoy a rich and thrilling nightlife, and more often than not, they'll just be getting their start in the business world, so starting a family is the furthest thing from their minds.
In this type of living situation, you'll find many luxury apartments and condos, as well as lots of affordable housing and rental opportunities as well. They residences will be close to the action of the big city with plenty of high end as well as affordable restaurants and lots of great places to visit to scratch you itch for an amazing nightlife.
Pedestrian Neighborhoods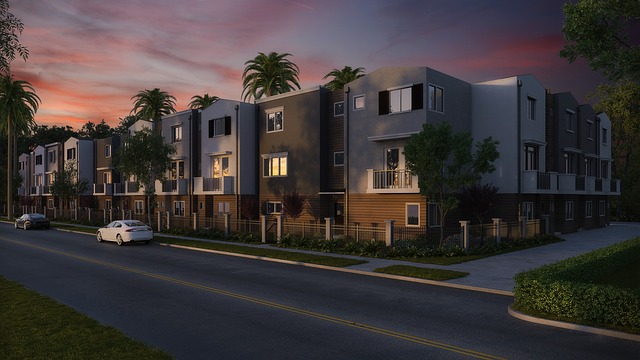 This type of neighborhood is also very desirable to rentals that are single and just starting out in the working world. It's also a place where many young hipsters enjoy living in for a number of reasons.
For starters, these pedestrian areas are located in small pockets throughout metropolitan areas. So they aren't right in the heart of the big city, which makes rentals more affordable, but they are close enough that you can get wherever you might need to go in the city without the need to own a car.
You'll fall head over heels in love with these neighborhoods if you like cozy apartments and condos, loft apartments, noisy streets, lots of people, and hardly any parking. Some examples of popular pedestrian neighborhoods include Beacon Hill in Boston, Capitol Hill in Seattle, and Wicker Park in Chicago.
Rural Neighborhoods
This type of neighborhood is ideal if you plan to live far outside of the city. Ideally, you'll want to move into a rural neighborhood if you don't like lots of noise and activity, or you have young children and you want them learning in a good school system.
Other reasons to live in a rural area include plenty of privacy, lots of space, and more of a small town community vibe. Some young professionals without families will occasionally move into a neighborhood like this one. They usually do so when they are starting to slow down and shift their priorities, or they have just gotten tired of always living their life in the fast lane.
For renters, this might not be the best place to live if you're looking for an apartment. You'll have a much easier time renting a house in this place. You'll find custom built homes with plenty of land in mass abundance in this type of neighborhood. So if you don't mind living far from civilization and plan to own a car, this could be the perfect neighborhood to meet your needs.
Final Thoughts
As you can tell, choosing the perfect community is going to be different for everyone. So before you choose, think about your hopes, dreams, and aspirations and choose the best place suited to your tastes and go from there.
We have several available rentals for all types of renter preferences. Check them out on our website today!