One of the things I like to explain to owners when they consider Mesa Property Management to manage their rental properties is that I was a property owner and landlord myself long before I started this management company. So, I've tried to set the company up to be owner-friendly. There are a few things I did to make that happen, which can benefit you and your property.!--more-->
Avoiding Long Term Contracts
There is never a long term contract. You do sign a one year management agreement with us, but all of those agreements come with an immediate 30-day out clause. As an owner, I don't want to be tied to someone who I don't think is doing a good job. We don't require a contract.
Flat Fee Structure
We charge a straight, flat fee. It doesn't matter how much the rent is, the work is the same. In fact, sometimes a property that rents for higher is easier to manage than a property that rents for less, because the tenants are stronger.
Property Management Upland: Maintenance Transparency
We provide total transparency on any work that's done at your property. As an owner, I don't want my property manager to make extra money just because I need repairs. We don't do that, and we show you the proof. When we create a work order, we include the vendor invoice. It will have vendor's phone number and address so you can see what we were charged. This is the only price you will pay.
Rental Property Upland
We also like owners to know that we were a property management company first. A lot of times, real estate agents fall into being property managers after they sell an investor a property. The role of a real estate agent in buying and selling homes is very different from managing an asset. An agent is interested in finding a buyer for your home. As a property manager, our concern is much deeper. We want to make sure rent is paid in full on time every month, but we also want the property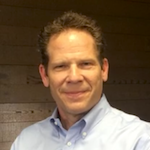 taken care of. We're good at background checking and screening. It's important, like it was to me when I was looking for a property management company.
If you're interested in learning more about the services we offer, or you have questions about Upland property management, please contact us at Mesa Property Management.