Home prices are continually rising in California, meaning the state is continuing to see more and more renters as opposed to new homeowners. In fact, according to a study conducted by The Street, in Riverside, the average monthly rent is 4.1% cheaper than the average monthly mortgage payment.
That isn't to say that rents aren't rising either. They certainly are, but the rise in home prices and interest rates have outweighed the rise in rents.
What this means is that many would-be first time home buyers are opting to rent instead of buy. It also means that people moving to the area for a new job are choosing to rent instead of buy, even if they were homeowners previously.
In fact, Riverside has a median home price of just under $400,000 and a price/rent ratio of 18. With a low price/rent ratio rental property owners are seeing a higher return on their investment.
This is all good information for the short term, but other data points besides just market condition need to be taken into account when deciding whether or not to purchase or hold rental property in Riverside.
Riverside Stats
Riverside is currently reporting a year-over-year job growth rate of 3.4% and an unemployment rate of just 3.8%.
According to a new study by Apartment List, 45.5% of Riverside metro renters choose to move to Riverside for the job. That makes Riverside #13 metro in the nation for job-first movers.
Healthy job market and relative affordability make Riverside appealing to job-seekers. In the past couple of years, unemployment in the Riverside metro has been rapidly decreasing as tech companies keep expanding their operations in the area.
% of Job-First Movers in Southern California:
Riverside - 45.5%
Los Angeles – 41.7%
San Diego – 34.3%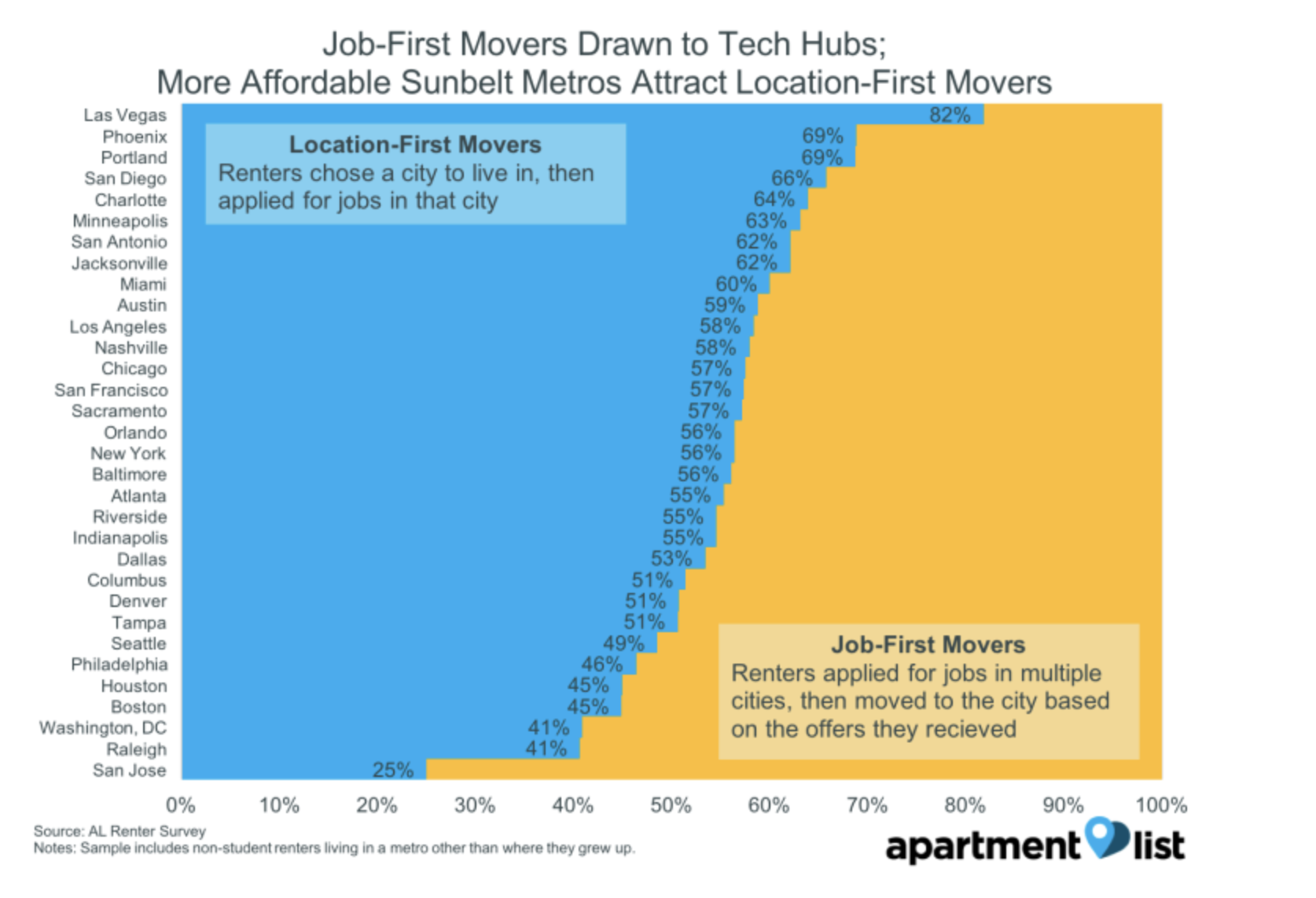 24.2% of Riverside renters are planning to settle down in the area long-term. Although, most major cities in the United States are experiencing significant growth in rental prices, Riverside is still more affordable than most. As Silicon Valley becomes increasingly more expensive, many Northern Californians that are being pushed out of the area look at Southern Californian metros as their long-term destinations.
Riverside is also seeing continually growing rents that are higher than the average in California.
In fact, in the past 12 months, Riverside has seen a 2.9% rent growth compared to California's 2.2% growth.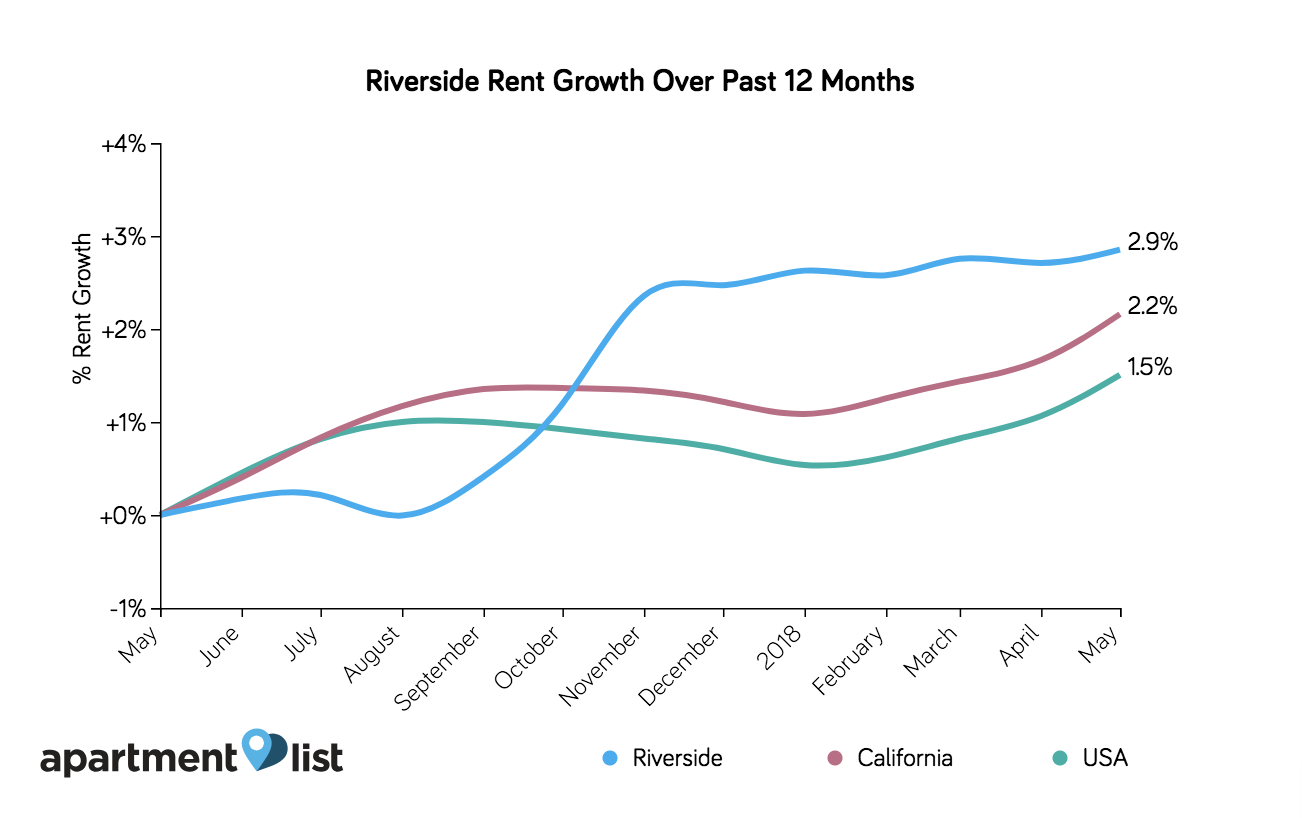 Mesa Properties in Riverside
Since we first started managing properties in the Inland Empire 10 years ago, we have seen a strong desire for our services in Riverside and surrounding cities.
This year, we have opened a new office and begun servicing Riverside, Corona and other cities in the area! If you have a rental property in Riverside and are interested in property management services, request a quote today!