It's that magical time of year again! No, it's not Christmas this time, what I meant to say is that it's that time of year when you drive home, look at your house and nitpick all the things you want spruced up and modernized. A majority of us love our home, but all of us have that one thing we want to change. It could be the crown molding or maybe the entryway, but regardless, we all want something fixed.
House flipping has become extremely popular in the past 5 years thanks to shows, like "Flip or Flop" or "Buying and Selling", where HGTV stars transform run down homes and make it look super easy. House flipping is the process of when real estate investors buy homes, usually at auction, and then resell them at a profit months down the road.
The profits for flipping houses can be as high as $100k, but is dishing out all that time and money really worth it? And just what does it take to become a "Master Flipper?"
We've broken it down for you and found the best behind the scenes tricks and tips that don't quite air on the tv shows.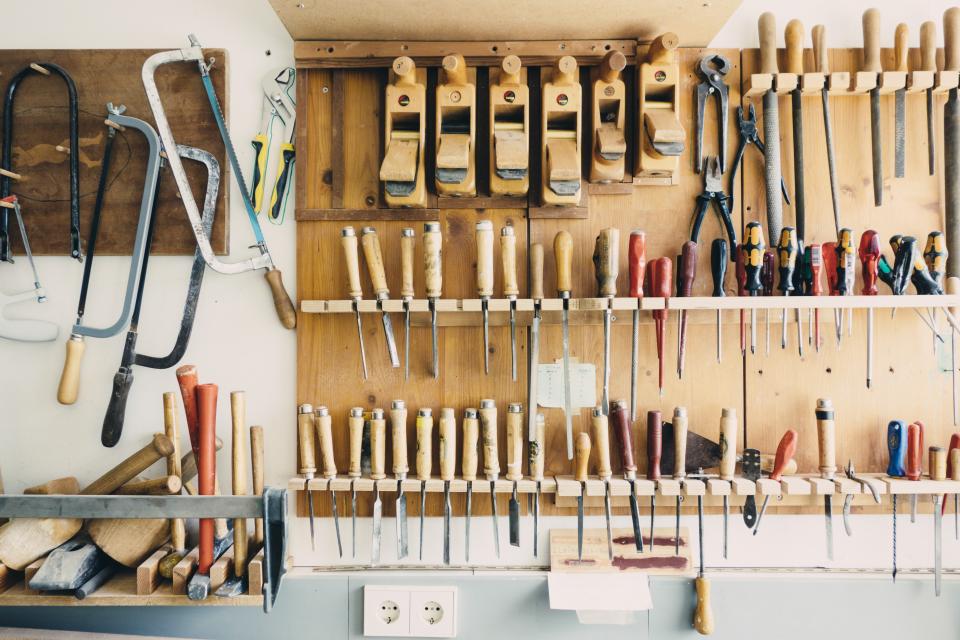 1. Time is of the Essence
Flipping a house takes a lot of time. Real estate transformation doesn't happen during the hour the show runs on TV. Major renovations take at least a few weeks and can stretch into a month or two depending on what needs to be done.
Not to mention each crew member puts in long hours each day. Think about maybe 12-15 hours! There's no way the camera rolls for that long every project. Each job is shot and edited for the absolute essentials, the do's and don'ts, so that you can get a summary snapshot of the transformation. The indication is to give you the idea of what your home could potentially look like, but when it comes to actually going through with it, you'll need more than just the cliff notes version they offer on TV. Definitely consult an expert contractor.
2. The Ghost Crew
We may only really see the one or two Home Flipping stars on film for each episode, but despite much belief, they are not the only ones working. What we don't see behind the scenes are the countless "ghost" crew members that help with the process. Each episode has maybe a hundred people not accounted for, or not seen, when it comes to home improvement. That's a lot of extra hands sawing, nailing, and painting. No wonder it looks so easy! The stars don't do a majority of the heavy lifting even if they do head up the project.
When doing your own flip, keep in mind that you may need a few extra hands. Don't feel you have the need to superman this all on your own. It's noble, but you'll be burned out a month into the overhaul, especially when nothing is quite done.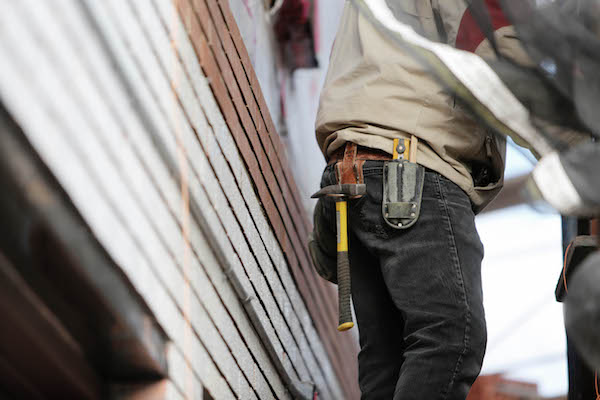 3. Mistakes Are Misplaced
HGTV House Flipping looks so glamorous. Some of the ladies even destroy drywall in their heals. How dainty.
But unfortunately, this isn't how it goes. It's a messy job, so prepare yourself to inhale some dust and be covered in stucco.
Also, keep in mind that all TV shows, no matter how educational and informative they may be, are still entertainment and therefore hype up their broadcasts for better reviews. That means that each project is edited for the best shot. We may never know how long tiling the roof may have taken or if they actually did align the trellis correctly the first time. Just because it looks like the stars got it right first try, doesn't mean they didn't make mistakes that caused setbacks; it just got edited out of the film.
When making your own home improvements, don't expect that everything will go to plan every time. Make way for mistakes and setbacks, but keep in mind that anything can be solved with some hard work and help.
4. It Takes a Ton of Practice
Lastly, it is essential to note that these are professional craftsmanship, architects, and carpenters that are flipping homes. They didn't get so sparkly perfect overnight; they worked hard for many years, and whose mistakes and improvements were never captured on film. Don't expect to be them when you wake up in the morning. Tarek, Drew, or Jonathan didn't wake up an expert either.
Practice makes perfect! So put in the time to make things work.

Flipping homes is not easy—HGTV only makes it look like a cakewalk.
It takes tons of time, lots of planning, expense, and correction, so prepare for more sweat and elbow grease. It's one thing to watch a show on how to stain kitchen cabinets, but it's another task entirely to do it yourself. However, don't get discouraged; home improvements are possible with some innovative thought, hard work, and a positive attitude.
If you need some expert advice on your next project, contact Mesa Property Management or give them a call at (760)-713-6690. They are experts in real estate and can help you conceive your next great idea.
Photo Credit: Christian Brothers & Alan L